High Grade, Specialist Incense. Always.
Welcome to Lotus Zen! We are an online incense store dedicated to peaceful living and mental wellness. We supply specialist Japanese and Indian incense sticks from reputable brands as well as high-grade Raw Incenses, giving you the best aromatic experiences. Shop our popular incenses below:
The Art Of Fragrance...
For us, incense is the art of fragrance, expertly crafted by artisans. Incense sticks have been used all over the world, in different religious and spiritual contexts for thousands of years to calm the mind, set a space for meditation and to appreciate evocative aromas.
This month's featured incense is from Minorien. Minorien create traditional all-natural Japanese incense with the aim to combine the culture of prayer with fragrance. They use high quality ingredients and are renowned for their signature 'wet' impression.
December Feature: Minorien
Shop by Supplier
We offer incense from several manufactures. Take a look at our supplier's pages below. Shop incense sticks from Shoyeido, Nippon Kodo, Baieido, Les Encens du Monde, Tennendo, Ume, The Mother's India Fragrances, Shroff Channabasappa, Sacred Elephant, Temple of Incense and Pure Incense. We've chosen these suppliers for their excellence in quality and scent.
Why Lotus Zen?
We are one of the leading online UK incense stores with a reputation for excellent customer service and buyer experience. All incense sticks from our suppliers' have been personally tested for quality and scent, when you shop with us, you are guaranteed the best quality incense sticks.
Lotus zen is also more than just an incense store, we want to help improve mental wellness through Buddhist wisdom and promote peaceful living. This passion for Buddhism sits at the heart of our small company. We also plant trees with every order to help support global reforestation projects.
Our Journal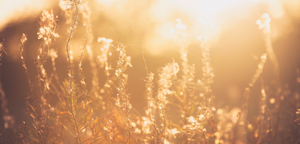 New Arrivals: Minorien Fu-in As Autumn sets in, we're excited to introduce the latest addition to our Japanese incense range at Lotus Zen: Minorien Fu-in. Minorien are producers of traditional all-natural...